The Focus SCRIPT looks to offer a dedicated space for students or recent graduates from the collaborating Film Schools and help them get targeted feedbacks on their scripts at a early stage of work.
It also facilitates the meeting of potential partners, such as (co-)producers & distributors, through one-to-one sessions and dedicated encounters with various industry decision-makers around specific topics designed for each project.
The presentation of the projects takes place on Tuesday, May 24th from 10am
at the SFC | Rendez-vous Industry (Palais des Festivals – level -1, aisle 14)
The session is followed by the pitch of the Focus WiP projects (shorts in progress) and one-to-one meetings.
The professionnals participating ONLINE can freely contact the project holders to set-up a meeting.
Download the presentation of the 6 projects part of the 2022 Focus SCRIPT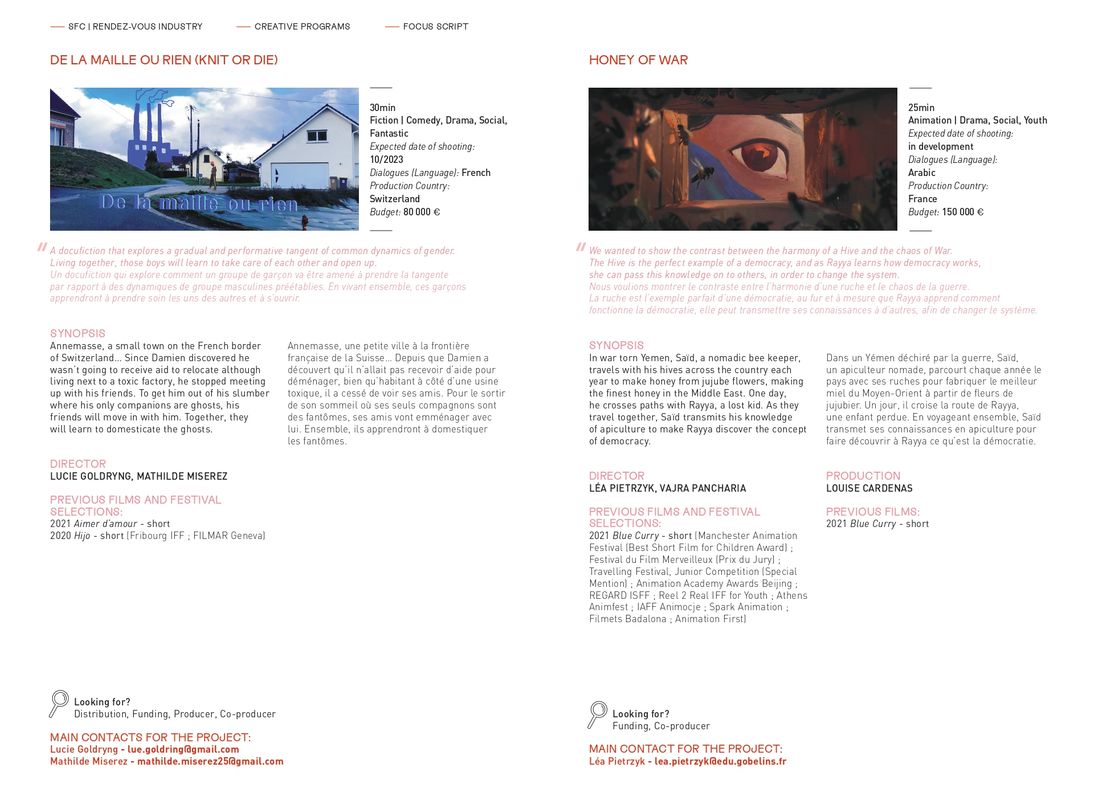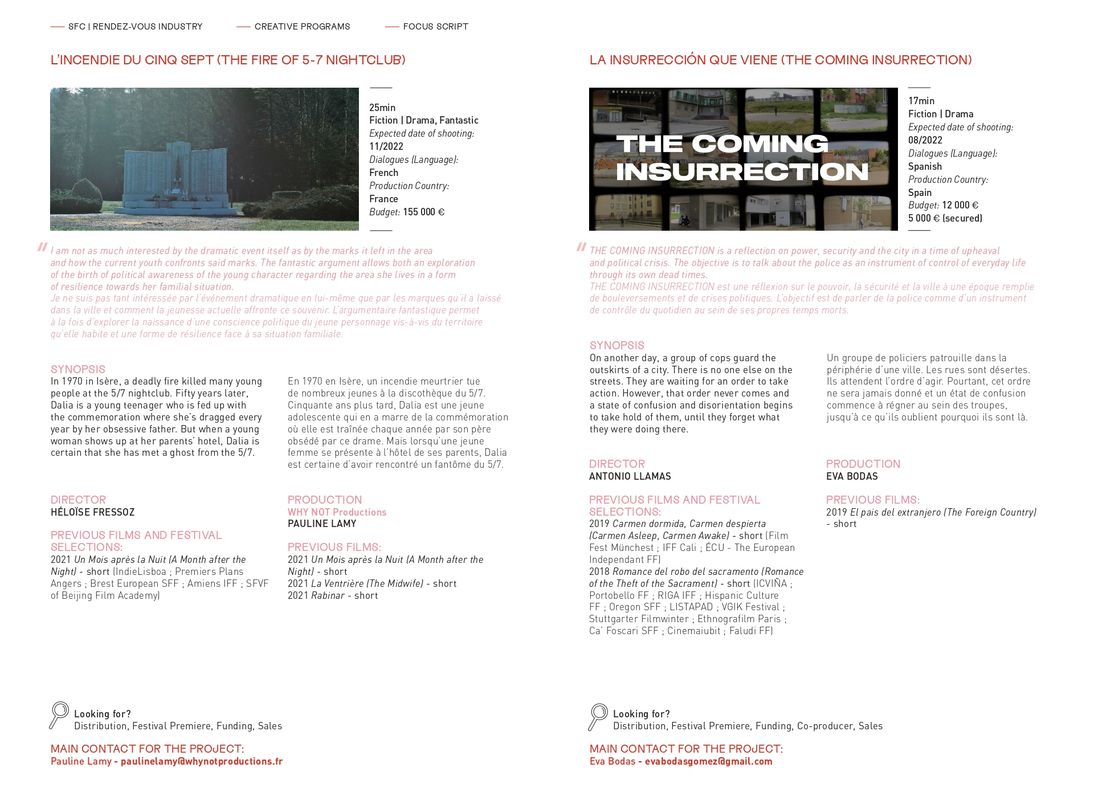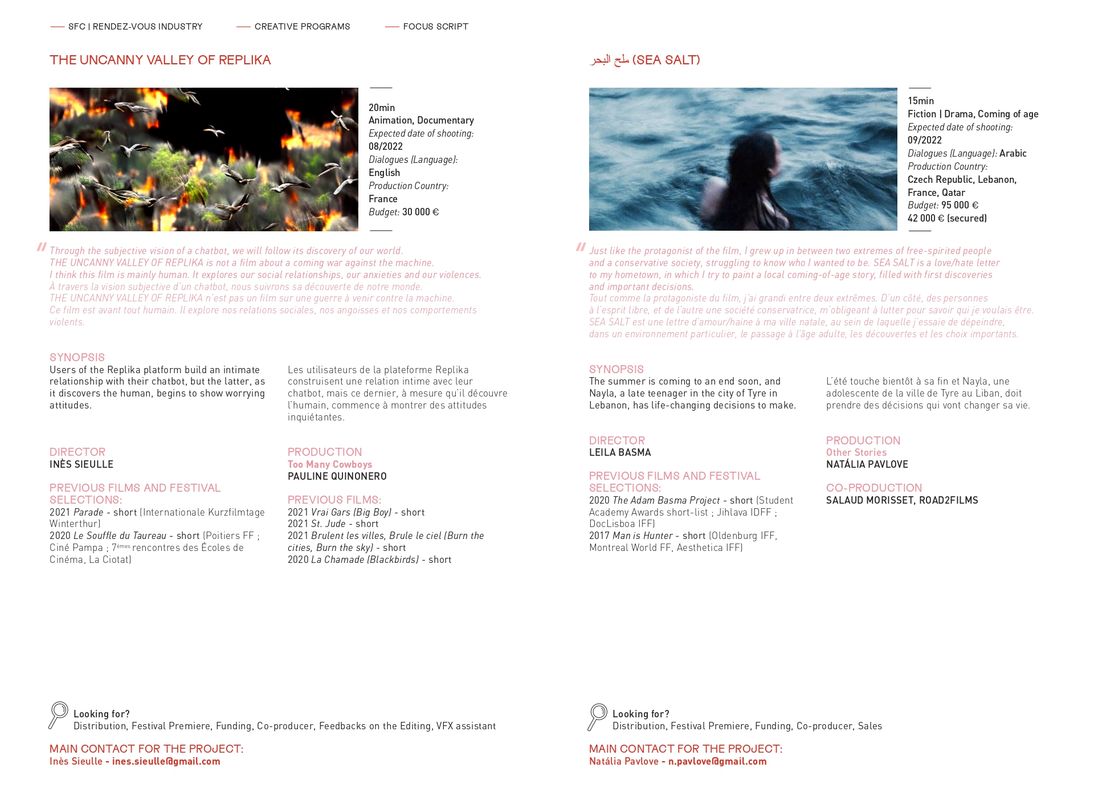 Thank you to the 6 European Schools participating in the initiative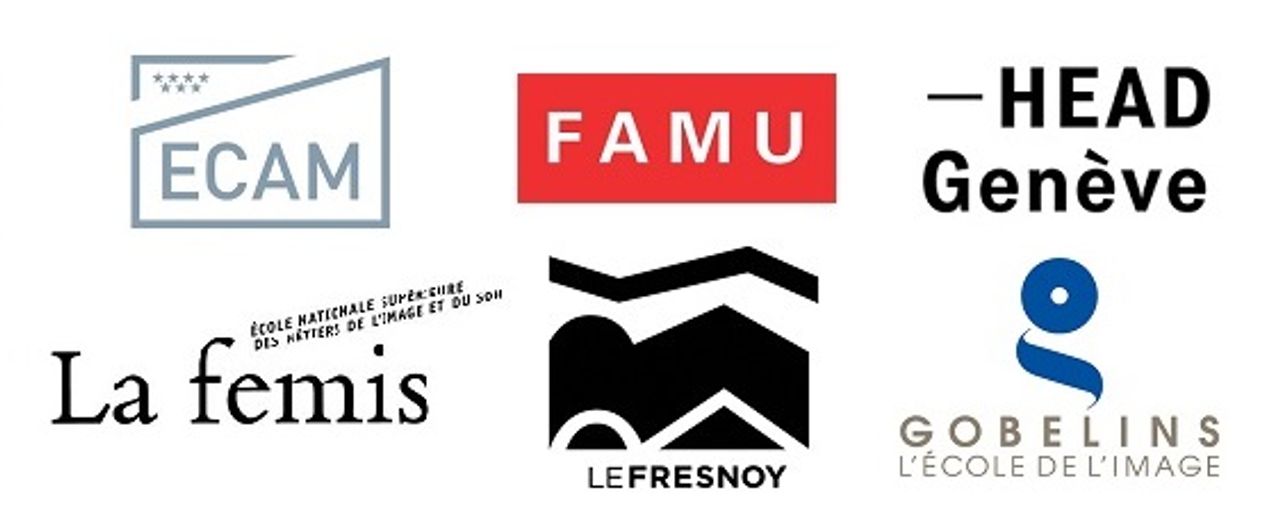 In collaboration with